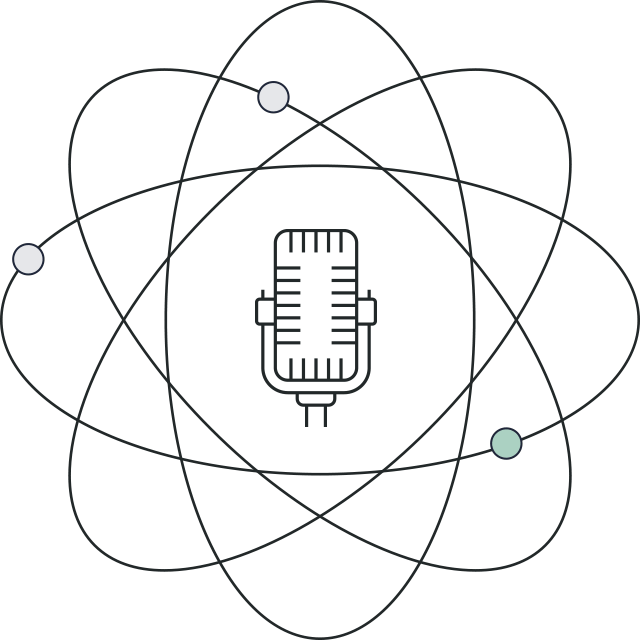 AI Voice Recorder
Keywords are extracted using speech language recognition technology, when company staff come in offline contact with consumers.
Transparency is achieved on such interactions, achieving better security, safety and business performance.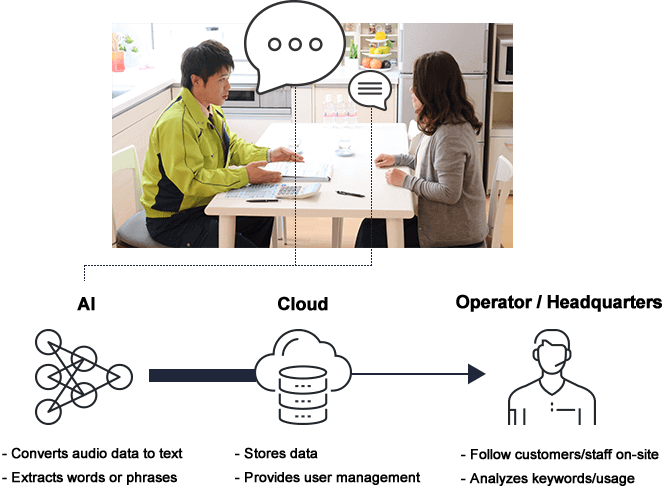 Scene
Visiting staff / Concierge desk / Store staff / Hospital / Nursing care Facility / Education site (Nursery school) / Interview
Case
Implemented in cooperation with
AQUALINE TSE Mothers listed entity [code: 6173]
Services
Plumbing and other emergency repair services
Trade name: Suidoya Honpo https://www.a40.jp/
Features
24-hour reception call center
Approximately 250 full-time employees located nationwide.
Aqualine places an emphasis on employee education to provide best practice services.
The AI voice recorder was implemented to improve service and establish compliance
Pre-registered keywords are flagged to be picked up during conversations by service staff, then notified to the call center.
In the case of a prohibited phrase, the call center contacts the customer for a follow-up.
Voice recording license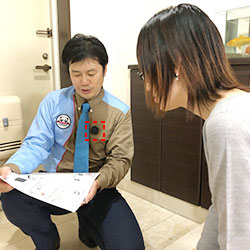 We always inform the customer of the purpose of the recording and receive appropriate consent
Service description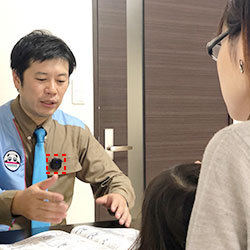 Staff conversations are sent to the server through a smartphone app.
Work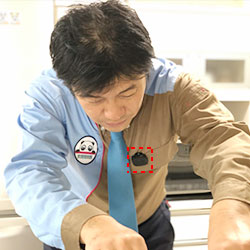 When no conversations are ongoing on-site, silence will be detected and no data will be sent to the server
Audio Recording Guide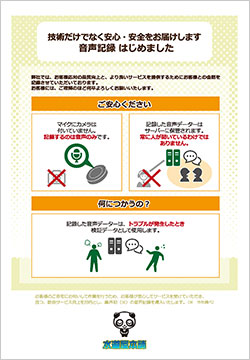 Management screen / device image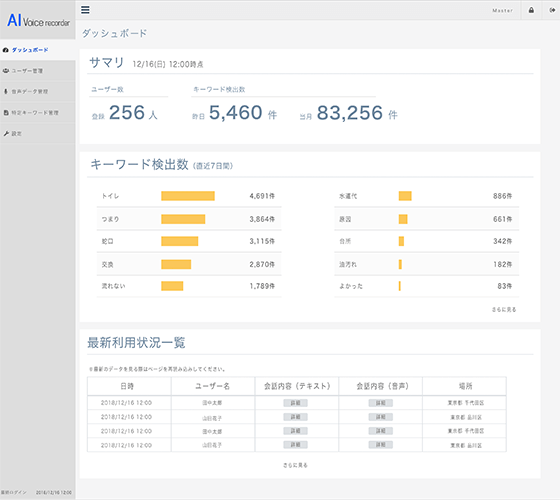 Dashboard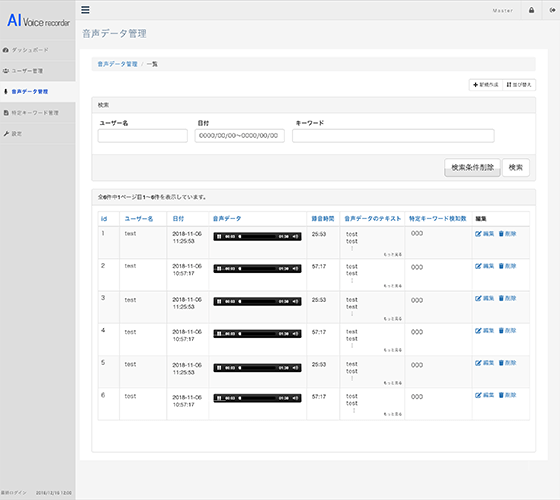 Audio data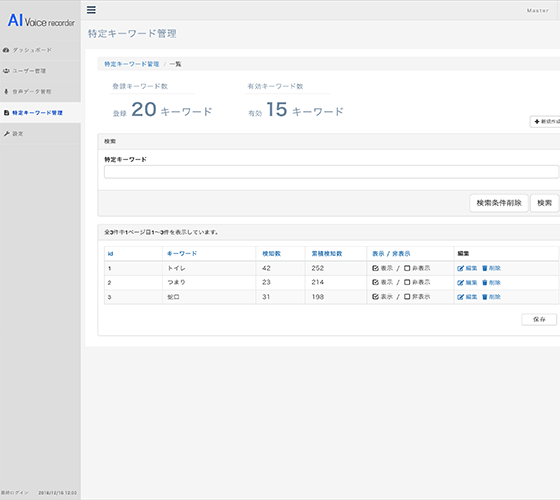 Specific keywords search